Kristin J. Swartz
Legal Secretary/Legal Assistant/Paralegal
Compliments of Kristin J. Swartz, Last Update: October 28, 2009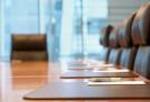 Professional Background
I am a deticated and hard working individual. I am very diverse when it comes to my work experience. I have recently settled down and started a family and my college education. My plan is to one day be a strong force in Corporate America through my college education and career. See my resume for actual references.
Personal Background
I am a unique individual with diverse background foundation and a charm not many forget. I follow the Dow and S&P and have peaked interest in investing in some blue chip stocks in the near future. I'm engaged, working, raising a family, and attending school to further my career. I found my nitche in the legal field and the job of my dreams. I love to work and work hard. I am very professional and business oriented. I enjoy dealing with people and attitude and organization is my key to success. I enjoy learning and reading when I can. I analyze and reflect on anything from statistics to philosophy. I love complex mathematics, developing advertising techniques and new ideas, creation and development of projects, law, efficiency, the beach, and my family.
Currently, I am attending school online and gaining experience working for a local law firm. In my spare time I read to my daughter, play with my puppy, enjoy long walks and bike rides, and watch movies with my fiance.
Contact information
My business email is legalsecretary@juno.com for those who need to communicate with me; I check it regularly during normal business hours.
You are not permitted to solicit this email address. Any violators will be reported and blocked accordingly. THANK YOU.